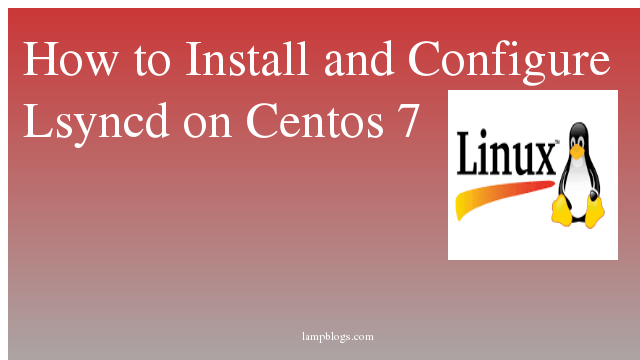 Install and configure lsyncd on centos 7
lsyncd is used to sync or replicate files & directories locally and remotely after a specific time of interval.Lsyncd is especially useful for synchronizing data from a secure area to a less secure area. To accomplish this, Lsyncd uses Rsync to automate the replication of files from one master server to one or more subordinate servers. Lsyncd transfers only files that have changed.
Here we will see master and slave config with my details
Master ip: 192.168.0.10
Slave ip: 192.168.0.